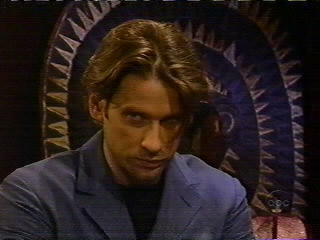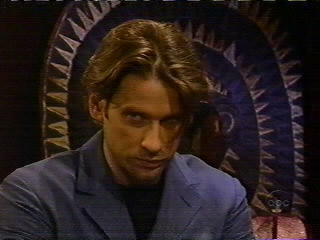 ---
---
---
TODD MANNING 2001 PHOTO GALLERY

---
---
---


Todd Manning - December 2001
Todd finds his son and marries Blair!

Todd Manning - November 2001
Todd discovers he was the father of Blair's baby. Now he has to go find his son! Can he bring his family together?

Todd Manning - October 2001
Todd and Blair are having a baby. Only Todd doesn't think his son is his. What lengths will Todd go to?

Todd Manning - September 2001
Todd's back and it's "War of The Roses" between him and Blair. Who will win?

Todd Manning - August 2001
Todd believes he's lost Blair for good and leaves with Starr on a vacation but when he gets back, he's got a purpose - do his damnest to be a part of Blair's life!

Todd Manning - July 2001
Starr tries to bring her parents together but when Todd thinks Blair has betrayed him, he goes after her with a venegence!

Todd Manning - June 2001
Todd can't stay away from Blair and will do anything to be near her.

Todd Manning - May 2001
Todd goes after Blair with a venegance when he finds out Blair is expecting Max's baby only Blair knows the truth!

Todd Manning - April 2001
Todd has a lot of schemes to save Blair but none of them "pan" out!!

Todd Manning - March 2001
Can Todd get back what he lost?

Todd Manning - February 2001
Todd is all set to marry Blair but will the wedding come off?

Todd Manning - January 2001
Will Todd & Blair reunite? Todd is dogged in his pursuit of Blair!
---